Felony Hit and Run
The number above is not for the jail but the actual law firm. If wanting to speak to the Jail directly please call number below next to the Facility Name.
Los Angeles Felony Hit and Run
In California, Hit and Run, or fleeing the scene of an accident resulting in injury or death to another person is a serious charge that can be prosecuted as a felony. It is critical to speak to an experienced criminal defense attorney about the facts of your accident before speaking to the police. Anything you say to the police can be used against you in a criminal prosecution. A felony Hit and Run conviction may include fines of up to $10,000, a state prison sentence of four years and a permanent loss of your driver's license.
California Hit and Run
Hit and Run, commonly referred to as leaving the scene of an accident, occurs when a driver involved in a traffic collision leaves the accident without exchanging personal information with the other driver. If the accident resulted in property damage then you could be charged with misdemeanor Hit and Run (Vehicle Code section 20000). If however, the accident resulted in injury or death, then you are looking at felony Hit and Run.
According to California Vehicle Code section 20001, a person involved in a traffic collision resulting in injury or death must pull over and remain in their vehicle and make reasonable attempts to assist an injured party (for example, calling for an ambulance or 911). In cases involving a death, a driver must notify law enforcement and wait until they arrive. These requirements apply to all cases regardless of fault or the extent of the injuries. Drivers who fail to perform these actions can be accused of felony Hit and Run, and may risk facing severe penalties for vehicular assault, vehicular homicide, and other related charges.
Prosecuting Felony Hit and Run
A prosecutor must show these elements in order to obtain a conviction:
The defendant was involved in an auto accident;
The defendant knew that they were in an accident;
The defendant knew that someone other than themselves was injured or killed or likely was injured or killed; and
They intentionally did not complete one or more of these duties:

Stop at the scene of the accident;
Provide reasonable assistance to any person injured in the accident;
Give the driver's name and current address and registration number of the vehicle to the person hit or injured and to law enforcement;
Give your driver's license & the driver's license of the injured parties to the other driver and to any law enforcement officer;
Contact your local police department or California Highway patrol.
Felony Hit and Run Penalties
Sentences for felony Hit and Run offenses vary depending on the extent of the injuries involved and whether a person was killed. If the accident caused an injury, the charge can be a "wobbler," meaning it may be charged as either a misdemeanor or a felony at the prosecution's discretion.
If the Hit and Run is charged as a misdemeanor and there is an injury involved it is because the injury involved is minor (soft tissue, stiff neck, light whiplash). However, an accident involving severe or permanent injury will always be charged as a felony.
Penalties for a felony hit and run can include:
A state prison sentence of between 2 to 4 years
Loss of driver's license
Fines of up $10,000 and restitution.
In addition, prosecutors may also seek gross vehicular manslaughter or gross vehicular manslaughter while intoxicated charges after an accident resulting in fatality. If convicted of these charges, an individual may also face an additional five years in prison for this crime.
Defending Accused Hit and Run Drivers
There are several possible defenses that your Los Angeles criminal defense attorney may raise on your behalf. If you were the only injured party in the accident, you cannot be charged under California Vehicle Code 20001. Or, if you did not know of your involvement in the collision, or did not realize your driving caused a serious accident, your actions will not meet the definition of the crime.
Another viable defense is if your abandonment of the scene was not willful. This may be the case if you left the scene of the accident out of necessity, such as to rush a passenger to the hospital or to avoid potential harm from other people at the scene of the accident. As each case is different, consult with an experienced attorney at Stephen G. Rodriguez & Partners to learn which defense strategies best apply to your case.
Aggressive and Proven Representation
At Stephen G. Rodriguez & Partners, our lawyers have over 70 years of combined criminal law experience handling all types of criminal cases. If you have been accused of felony Hit and Run it is important to consult with an experienced Hit and Run attorney from our office. We will review the facts of your case, answer your questions in plain English and advise you on the best action to take in order to achieve a favorable outcome.
---
Call us for a no-charge consultation in our office.
---
What are some potential defenses against a felony hit and run charge?
While specific defenses depend on the circumstances of the case, some common defenses against a felony hit and run charge may include:
Lack of knowledge: If you genuinely had no knowledge of the accident or injury, you may argue that you were not aware that an accident occurred, and therefore, you could not have willfully left the scene.
Lack of intent: You may argue that you did not leave the scene with the intention to evade legal responsibility but had a valid reason for doing so, such as seeking immediate medical attention for yourself or someone else.
Mistaken identity: If there is a question about your identity as the driver involved in the hit and run, you can present evidence to support your claim of mistaken identity, such as alibi witnesses or surveillance footage.
Involuntary intoxication: If you were involuntarily intoxicated due to being drugged or intoxicated without your knowledge, you may argue that you were not capable of forming the necessary intent to commit the offense.
Violation of constitutional rights: You may challenge the legality of the search, seizure, or arrest that led to the hit and run charges if there were violations of your constitutional rights.
Continue Reading
Read Less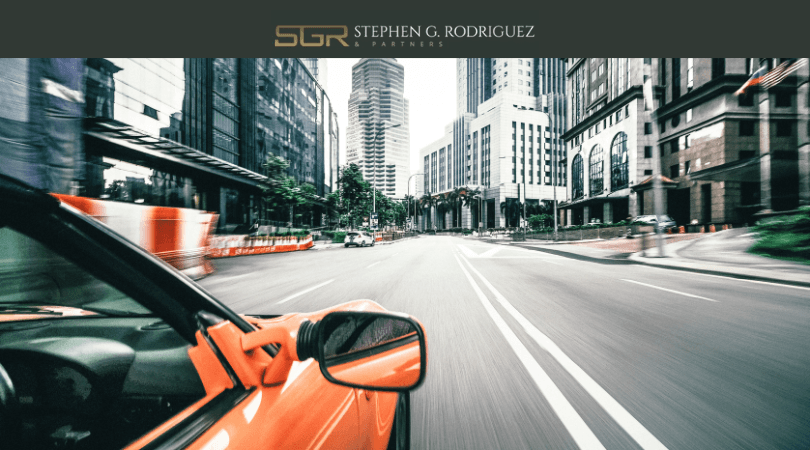 God Bless you Stephen, wish you all the successes in life.

"Stephen is a great contact and extremely helpful and knowledgeable. I am glad that I was his client in the past. Top lawyer, top man. God Bless you Stephen, wish you all the successes in life."

Don't hesitate to contact them!

"I was referred to this group of Attorneys. I was started with a low cost made arrangements. My case had to do with assault allegations. The case was dismissed they helped me not to loose my daughter to the system."
Contact Our Firm Today
YOUR INITIAL IN-OFFICE CONSULTATION IS FREE – CALL

(213) 481-6811