Los Angeles Traffic Ticket Lawyer
Fighting Traffic Offenses
You have just received a traffic ticket or citation in Los Angeles; what should you do? You may be inclined to take the path of least resistance and just pay the ticket and move on with your life. The fact is that in California, a conviction for a traffic ticket can end up costing you a lot in the long run: thousands of dollars, your privilege to drive, and maybe even your freedom.
If you are considering fighting your ticket and want to discuss your legal options and any legal defenses you may have, call the lawyers at Stephen G. Rodriguez & Partners for a no-cost initial consultation.
California Traffic Violations
Traffic offenses are classified as either moving or non-moving violations. A moving violation is a Vehicle Code violation that is committed while the car is in motion. Most moving violations are infractions, which can be resolved by paying a fine. Some moving violations are more serious and come with steep fines and jail time.
Our Los Angeles driving crime lawyer has successfully defended a wide variety of traffic violations, including:
Speeding (California Vehicle Code sections 22348, 22349, 22350, 22356, 22400, 22405, and 22406) - Speeding is driving faster than the posted speed limit or faster than what is considered safe because of road conditions. Speeding is an infraction and a 1 point DMV violation, unless the speed is greater than 100 MPH, then it is a 2 point DMV violation (four points in a year will get your license suspended). There are a variety of ways to get speeding tickets dismissed. For example, speed traps are illegal. If the police set up a speed trap and you got caught in it, the ticket is not valid. Radar and laser devices are sometimes out of calibration or incorrectly used, which can result in falsely high readings.
Running Red Lights (California Vehicle Code sections 21462 and 22450) – Disobeying traffic signals is an infraction and a 1 point DMV violation. If you receive a ticket resulting from a camera capturing you running a red light, there are a variety of defenses available for getting the ticket dismissed. First, the prosecution must be able to prove that you were the driver and that you entered the intersection when the light was red. Just because it was your car does not necessarily mean that you were driving. Additionally, the city must be operating the red light camera system according to Vehicle Code regulations for the ticket to be legal.
Reckless Driving – Operating a motor vehicle with willful disregard of safety of people or property.

Reckless driving with no injury (California Vehicle Code section 23103) is a misdemeanor and a 2 point violation.
Reckless driving resulting in injury (California Penal Code section 23104) can be charged as either a misdemeanor or felony depending on the victim(s)' injuries and is a 2 point DMV violation (The injured victim may be the driver).
A "Wet Reckless" is reckless driving while intoxicated. We may be able to obtain a wet reckless as a reduced charge to a client who has been charged with DUI.
Drag Racing / Road Racing (California Vehicle Code section 23109) – Can be Charges as either a misdemeanor or felony, depending on the amount of damage done or the victim's injury (2 point DMV violation).
Drunk Driving (DUI/DWI) (California Vehicle Code sections 23152 and 23153) – Driving under the Influence (of Alcohol and/or drugs) can be charged as either a misdemeanor or felony depending on the seriousness of the victim's injuries, the blood alcohol content level of the driver and the driver's history of drunk driving (2 point DMV violation).
Driving with or Possessing an Open Container of Alcohol (California Vehicle Code sections 23221, 23222, 23223, and 23224) – Driving with an open container is an infraction and a 1 point DMV violation, unless the driver was drinking from the container, then it is a 2 point DMV violation. A passenger under 21 years old may not possess any alcohol in a vehicle, and if convicted will lose his or her license until 21.
Driving on a Suspended License (California Vehicle Code sections 14601, 14601 and 14601.1 to 14601.5) – Driving with a suspended or revoked license is a misdemeanor punishable by up to a year in county jail (with a prior conviction) 3 years of informal probation, and fines that may run over $1,000 (2 point DMV violation).
Warrants / FTA – An FTA is a failure to appear in Court on a bench warrant (court order for your arrest). A driver given a ticket or citation to appear in court and who does not appear will be charged with an FTA or warrant for their arrest. You can get an FTA for failing to pay a ticket, or even, complete traffic school by the specified date. An FTA will appear on a driver's California DMV record, and clearing the FTA is a long and challenging process. FTAs may be misdemeanors, and expose you to arrest and jail. FTAs stay on your record for at least 5 years and 10 years in most cases. Having an FTA can result in a driver's license suspension. If you are stopped by a police officer, the police officer may arrest you and take you to jail. You could even receive a ticket for driving on a suspended license. FTAs are a one point violation on your driving record. FTAs appear on background checks and could jeopardize your employment opportunities. Loan agencies are inclined to reject loan applications when they see an FTA on your record.
Hit and Run (California Vehicle Code sections 20001, 20001a, 20002, and 20002a) – Hit and run may be charged regardless of who caused the collision. Each driver must stop and exchange information, or, if someone is hurt, assist that person. Hit and run violations apply to injuries to people and damage to property. If the injury is to property, it is charged as a misdemeanor. Hit and run with injury may be charged as either a misdemeanor or felony hit and run depending on the severity the victim's injuries even if the fleeing driver did not cause the accident.
Evading a Police Officer (California Vehicle Code sections 2800.1-3) – Evading a police officer can be charged when the driver knows that a police officer is in pursuit and does not stop. It is generally a misdemeanor (2 point DMV violation). Felony evading can be charged where there is reckless driving or where there is serious injury or death.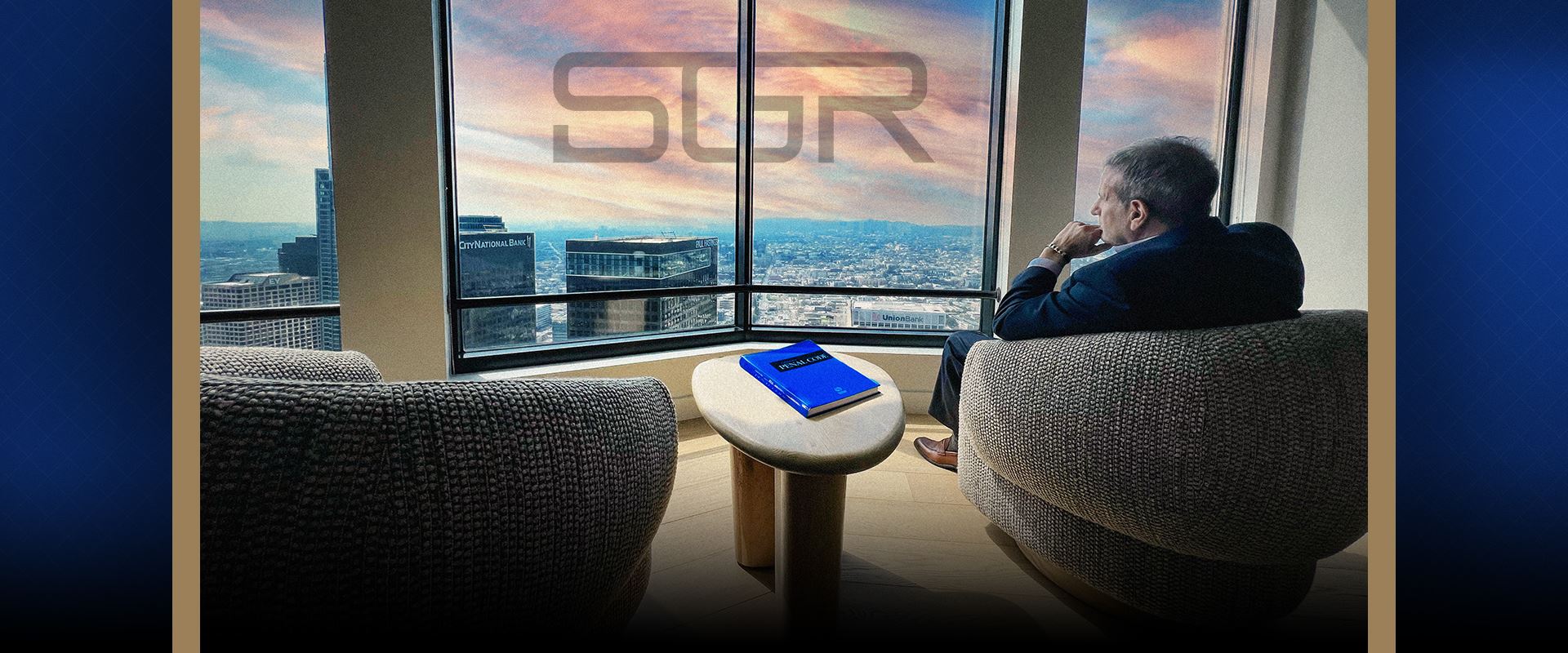 Fighting Criminal Charges In Los Angeles County & SoCal
Traffic Violation Penalties
Traffic infraction convictions result in fines, community service, and points on your driving record, but usually do not appear on your criminal record. Paying the traffic ticket is the equivalent of pleading guilty to the offense. Misdemeanor traffic violations can result in significant fines, up to one year in county jail, community service, and three years of informal probation.
Traffic violation felonies are punishable in state prison or county jail. In addition to fines and jail time, unless you successfully fight the ticket/arrest or do "traffic school" (if it is available), points accumulate on your driving record - - the more serious the violation, the greater number of points.
Only a certain number of points are allowed before the DMV designates the driver as a "Negligent Operator:"
4 or more points in a 12 month period
6 points in a 24 month period
8 points in a 36 month period.
Being designated as a "Negligent Operator" results in a license suspension and driving restrictions. Points can cost you higher insurance premiums and, in some cases, can result in denial of insurance coverage. When you add everything together, mishandling or ignoring a traffic violation can cost you more than you imagined - your freedom and thousands of dollars of your hard-earned money.
Los Angeles Traffic Defense Lawyer
Traffic tickets are a hassle. They cost you a lot of money and waste your time. We will fight your ticket to keep your record clean. That may mean a potential savings for you of thousands of dollars in court fines and insurance premiums, a valid driver's license, and your freedom. Do not wait until the last minute to deal with a traffic ticket.
We will handle everything for you. You may never have to go to court. Call us for a free initial consultation. We can discuss the circumstances surrounding your traffic ticket and recommend the best legal options. There are a variety of ways that traffic violation penalties can be reduced and even dismissed.
Contact our Los Angeles office today to find out how we can help you.
God Bless you Stephen, wish you all the successes in life.

"Stephen is a great contact and extremely helpful and knowledgeable. I am glad that I was his client in the past. Top lawyer, top man. God Bless you Stephen, wish you all the successes in life."

Don't hesitate to contact them!

"I was referred to this group of Attorneys. I was started with a low cost made arrangements. My case had to do with assault allegations. The case was dismissed they helped me not to loose my daughter to the system."
RESULTS MATTER. HIRE THE RIGHT ATTORNEY
Defendant charged with possession of a loaded firearm at the airport.

Defendant charged with felony theft charges (with prior theft conviction).

Defendant charged with felony Battery.

Defendant Charged with Felony Battery.

Arrested for Felony rape of a minor
Here's Why We're The Right Firm For You
Comprehensive Defense Strategies

We focus on the facts of the case to create a strategic defense. We work tirelessly for our clients, prepare for trial, and work toward securing the best possible outcome – whether that be a dismissal, reduction in charges, or alternative sentencing.

Step-by-Step Guidance

We provide step-by-step guidance throughout each phase of the process. The criminal justice system can be a confusing and frightening place, which is why we support our clients every step of the way. We provide the confidence you need to move forward.

75+ Years of Combined Criminal Law Experience

At Stephen G. Rodriguez & Partners, our defense attorneys have the ability and experience to handle even the most complex criminal cases. From misdemeanors to serious felonies, no case is too small or large for us to handle.

Communication And Personal Attention

We make ourselves available at all times, responding promptly to our clients' calls. Initial in-office consultations are free and include an in-depth discussion of your situation. Throughout all points of your case, your lawyer will keep you informed.
Contact our firm TO BEGIN YOUR CASE