Stephen R. Kahn
Of Counsel
---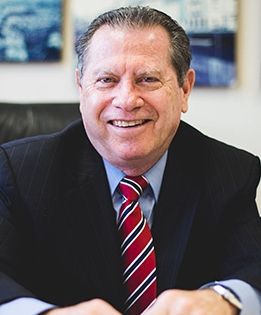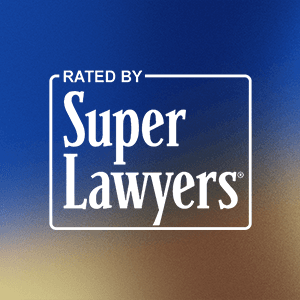 Attorney Stephen R. Kahn is one of the most prominent Federal and State Attorneys in the United States. With more than 40 years of experience, he understands how to navigate the Federal and State process and get the best possible results. He has worked with hundreds of United States Attorneys and District Attorneys, and is extremely well respected. He achieves results based on professionalism and hard work. Attorney Kahn works to humanize his clients and tell their stories to those who will decide their fate in order to try and achieve a favorable plea deal or have the case dismissed before it ever reaches trial. If a successful outcome can't be achieved before trial, he's not afraid to stand up for his client throughout the process, utilizing an effective and aggressive strategy that relies on timing and negotiation.
---
"I love what I do and Justice is the most important thing to remember." - Attorney Kahn
---
Attorney Kahn received his undergraduate degree from the University of California Los Angeles, and then completed his J.D. at Loyola University School of Law. After graduation, he served under one of the most prestigious attorneys in Los Angeles before partnering at several boutique law firms and then eventually opening a solo practice in 1989. Today, he is Of Counsel to Stephen G. Rodriguez & Partners where his invaluable experience and knowledge can continue to provide our clients with effective, hard-hitting criminal defense counsel. When not in the courtroom, Attorney Kahn is a member of the Inns of Court, which is a highly-prestigious legal organization that's comprised of legal professionals including judges, academics, and other peer attorneys who uphold a high standard of ethics and professionalism.
Notable Case Results:
People v. Robert Underwood Westminster Branch of the Orange County Superior Court Case. Mr. Underwood was charged with 2 counts of 288a and facing life in prison. HUNG JURY-CASE DISMISSED
People v. Floyd Eddings San Bernardino: Not guilty on seven different sex crime charges (acquitted on all charges) NOT GUILTY-CASE DISMISSED
Burning Man Sexual Harassment: NOT GUILTY (acquitted of all charges)
People v. Corene De La Cruz-Attempted Murder in San Fernando: NOT GUILTY
Gang Member Murder in Compton: CASE DISMISSED
Methamphetamine drug sale: Case dismissed by hung jury
Restaurant owner first-degree murder of a patron: Not guilty
Bar Admissions:
United States Court of Appeals, Ninth Circuit
U.S. District Courts of:

California
Connecticut
Alaska
Minnesota
Nevada
Wisconsin (Eastern District)
Texas (Southern District)
Virginia (Eastern District)
Oklahoma (Northern District)
New York (Eastern District)
God Bless you Stephen, wish you all the successes in life.

"Stephen is a great contact and extremely helpful and knowledgeable. I am glad that I was his client in the past. Top lawyer, top man. God Bless you Stephen, wish you all the successes in life."

Don't hesitate to contact them!

"I was referred to this group of Attorneys. I was started with a low cost made arrangements. My case had to do with assault allegations. The case was dismissed they helped me not to loose my daughter to the system."
Contact Our Firm Today
YOUR INITIAL IN-OFFICE CONSULTATION IS FREE – CALL

(213) 481-6811