About Stephen G. Rodriguez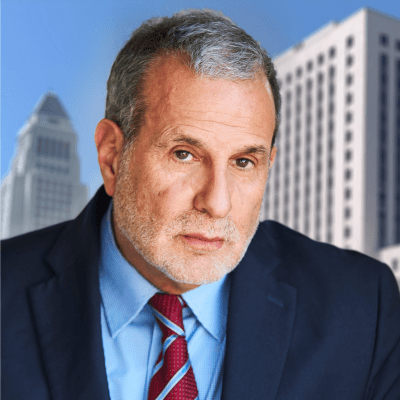 Always a Criminal Defense Lawyer – Never a Prosecutor
Stephen G. Rodriguez is a career criminal defense attorney. He has never been a police officer, criminal prosecutor or worked for law enforcement.
His focus has always been on representing individuals charged with committing a crime. Some former prosecutors brag about their 93% success rate (for convictions) and suggest that their experience makes them a better criminal defense attorney. Mr. Rodriguez disagrees. Prosecuting and defending a criminal case requires very different skill sets.
A prosecutor's mindset and philosophy is to prosecute and convict, while a defense lawyer's mindset and philosophy is to defend and acquit. Mr. Rodriguez has never prosecuted or convicted anyone; he has devoted his career to defending people. Through the years, Mr. Rodriguez has represented individuals in a broad variety of criminal matters, which has provided him with an in-depth understanding of the intricacies of California criminal law.
"After almost eighteen years of being a criminal defense lawyer, my passion and commitment for helping those accused of crimes remains the driving force in my life. I am thankful for the knowledge, skills and experience I have acquired. My continued legal education each year allows me to gain an even better understanding and competence to assist my clients and bring them the confidence and fighting spirit that they entrust in me and my legal team. Every opportunity to negotiate a successful plea, obtain a not guilty verdict or a dismissal of the charges gives me the strength and courage to work even harder for their benefit. Other than my loving wife and daughter, my practice will always be the main priority in my life. That is the promise and commitment I make to each of you."
Mr. Rodriguez has provided legal commentary on the following shows:
Anderson Cooper 360
KABC (Channel 7)
Telemundo
Univision
Azteca America
Background & Qualifications
Stephen grew up in the Lone Star State of Texas and graduated from the University of Texas in Austin. After earning his J.D. from Loyola Law School in Los Angeles, California, Mr. Rodriguez immediately started practicing criminal law by working for a very experienced, tough, and reputable criminal defense attorney in the area.
He has participated in a number of professional organizations, including:
American Bar Association
California Bar Association
Los Angeles County Bar Association
Mexican American Bar Association
Criminal Courts Bar Association
National Association of Criminal Defense Lawyers
California Attorneys for Criminal Justice
California Public Defenders Association
Through these organizations and programs, including the National Institute of Trial Advocacy (NITA) and Gerry Spence Trial Lawyers' College, he stays on top of changes in California criminal law and the most current criminal trial and practice techniques.
Learn How Stephen G. Rodriguez & Partners Can Help You
The law firm of Stephen G. Rodriguez & Partners is located in the US Bank Tower in downtown Los Angeles, which is not only the tallest building in Los Angeles but the tallest building west of the Mississippi River. The office is only minutes away from the Los Angeles County Jail and the Los Angeles Superior Court—which is commonly referred to as The Clara Shortridge Foltz Criminal Justice Center (formerly known as the Criminal Courts Building). Our firm exclusively practices criminal defense, and is comprised of several talented and experienced trial attorneys.