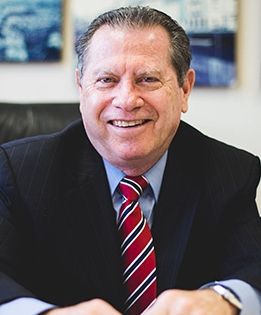 Attorney Stephen Kahn serves with Stephen G. Rodriguez & Partners Of Counsel. Our law firm is lucky to be able to call upon his 40+ years of experience as a criminal defense lawyer. When we have a complex or high-stakes case that requires an extra touch to perfect, we know we can depend on Attorney Kahn.
In recent recognition of his recent work as a criminal defense lawyer, Attorney Stephen Kahn has been named to the 2020 Super Lawyers® list.
To become a Super Lawyers® member, an attorney needs to exemplify truly outstanding talents in their field while also proving themselves as a trusted member of their legal community. Super Lawyers® uses a patented multistep selection process that considers everything from case results and client testimonials to peer reviews and pro bono work. At the end of the selection process, no more than 5% of all practicing attorneys in a geographic region can earn the title for the year.
Other notable distinctions held by Attorney Stephen Kahn include his current Inns of Court membership. The Inns of Court is a widely recognized legal organization focused on ensuring judges, attorneys, and others in the justice system always act with utmost ethics and professionalism. He is also renowned among his peers for holding several bar admissions, including California, Nevada, U.S. Court of Appeals (Ninth Circuit), Texas (Southern District), and many more.
If you need the assistance of an award-winning criminal defense team for a case of your own, please feel free to reach out to Stephen G. Rodriguez & Partners in Los Angeles. You can call us at (213) 481-6811 or use an online contact form if preferred.