On the cusp of a recent lawsuit filed against him by ex-girlfriend and British singer FKA Twigs (real name Tahliah Debrett Barnett), American actor Shia LaBeouf may receive some in-person familial support. Shia LaBeouf's father, Jeffery LaBeouf, has been living in Costa Rica after a 1981 conviction for assault with intent to commit rape. Jeffery LaBeouf, now 72, has stated that he "got tired of dealing with Megan's Law," which requires convicted sex offenders to register every year with local law enforcement and be entered into a sex offender database accessible to the public.
But now, with California's Senate Bill 384 taking effect on January 1, 2021, Jeffery LaBeouf may be among others convicted of past offenses who are eligible to petition the court to be removed from the sex offender registry.
What Is SB 384?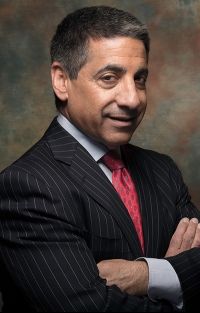 SB 384 replaces California's current mandatory lifetime sex offender registration requirement with a three-tiered system. These tiers reflect the severity of the offense and provide specific mandatory registration periods. Once an individual has completed the mandatory registration period—and meets all other eligibility requirements—he or she can file a petition for registration requirement termination with the court.
Kenneth J. Kahn, criminal defense attorney at Stephen G. Rodriguez & Partners, was asked about the new rules, by the Daily Mail. He said "Until now it has been a lifetime obligation for sex offenders to register, and the only way to get out of it in California was through a certificate of rehabilitation or a pardon from the governor. That is set to change for some people on January 1 next year."
Removal from the sex offender database and termination of the registration requirement is not automatic. Instead, once the mandatory registration period of either 10 or 20 years has expired, convicted offenders must file a petition with the court, requesting the termination and removal. The court can then either accept or deny the request.
Who Can Be Removed from the Sex Offender Registry?
Even though SB 384 takes effect in less than a month, there are still a lot of uncertainties with the new bill. Says Attorney Kahn, "There will be three tiers of registrants based on the severity of the crime and the person's number of convictions, but it's still uncertain how someone will fit into each tier… We don't know exactly what the tier system is going to look like yet, but as long as [Jeffery LaBeouf] has violated no other law, it is possible he may be able to come back to live here without being put on the Megan's Law website."
SB 384 does not specifically identify who may be removed from California's sex offender registry, but it does outline certain requirements for those wishing to petition the court.
To be eligible, one must have:
A conviction for a tier-one or tier-two sexual offense (not a tier-three offense)
Completed the mandatory registration period of 10 or 20 years (5 or 10 years for juveniles)
No other criminal convictions
Successfully completed all registration requirements
Once the new bill takes effect on January 1, Jeffery LaBeouf may return for good. Says Attorney Kahn, "If I was Jeffrey's lawyer, I would be saying to him, 'Let's get the petition process going, you've been living with this for decades and you've done your time.'"
If you have been accused of a sex crime or would like more information on how SB 384 may affect you, contact Stephen G. Rodriguez & Partners for a free, confidential consultation.